This is a Beer4good Music Festival organized by Back Paddle Brewing and Douglas Lane Realty. It will have a performance by Ray Fulcher. The event will take place on 22 April 2023 from 12-10 pm. The location of the event is American Legion Road Lincolnton, United States. It is a huge 20-acre field where the event will take place. This event will have 6 regional best musical acts. And also, the music by Ray Fulcher. Ray Fulcher is a multi-talented person. He is a National Barrel Racing Horse Association Finalist. He is educated in Master of Social Sciences and Education, University of Georgia. He was a car salesman. He is a music lover.
Image Source: wjbf.com
Date, Time, and Location
The event is for supporting Lincoln County and Harlem High School Music Programs. This is a local charity. Last year in 2022, the money went to an anti-bullying charity. The acts of the event are She & She, Crawford & Colt, Reedy River String Band, The Tandem, The Faulty Plowers, and Mamie Lew. The event will have music, lots of beer, and good food. There will be Tap Truck2State serving beer. There will be beer from all over the region of Georgia. There will be food vendors from the CSRA. This festival is taking place for the second time. It is going to be a great festive environment out there. The tickets for the festival are at just $12 dollars, an item. So, it is worth going for. It is a great festival to bring the community together.
History of Musical Festivals
Music festivals have been like a staple in the world since ancient times. In the UK, last year, there were over 450 music festivals. Britain's weather doesn't really allow outdoor events as much. But the musical events have been attended by people in a large number and people have enjoyed them in all situations. In ancient times, music festivals had kings and deities. But now we worship rockstars and artists.
Music festivals in Ancient Greece
Image Source: greekboston.com
In Ancient Greece, there were the Pythian Games in Delphi. Pythian Games are one among the 4 Panhellenic Games. These take place in the name of Apollo, the god of music. In Pythian Games, there were musical competitions called mousikos agon. There were also competitions like athletics and strength games. These games took place in the 6th century BC. Pythian Games are a predecessor of the Olympic Games. In Pythian Games, there was dance, art, and music. The games took place after a silent drinking contest.
German's Bayreuth Festival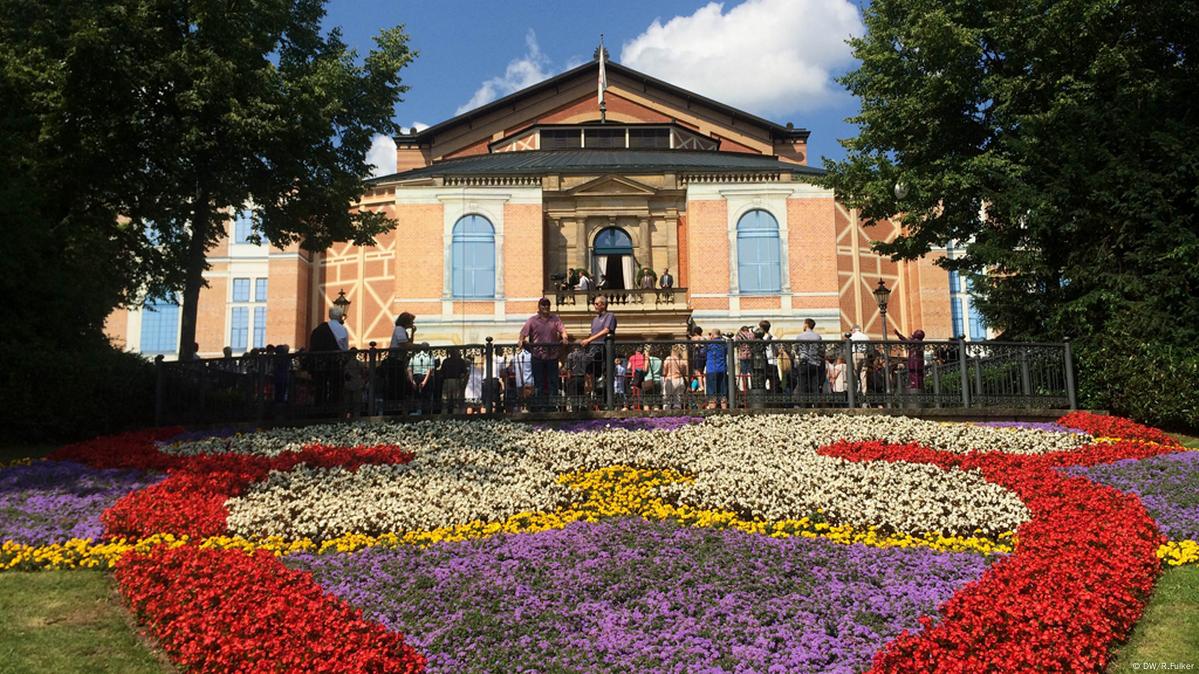 Image Source: thegermanway.com
It started in 1876. It takes place in the honor of King Ludwig II of Bavaria. It was started by composer Richard Wagner. It was like a stage for him to show his talent. It was attended by the king and Kaiser Wilhelm I and Dom Pedro III of Brazil. Hitler also used the event to scare the Unity Mitford about the war between Britain and Germany just before the start of World War II. This festival takes place at Bayreuth Festspielhaus Theatre. This place is regarded as a pilgrimage for Wagner fans.
Isle of the Wight Festival
Image Source: visitisleofwight.com
This music festival took place in 1968 for the first time. There were 10,000 people at this event at that time. The location was Ford Farm in Godshill. There were artists like Jefferson Airplane, Pretty Things, and Arthur Brown. It gradually increased in popularity. There were Jimi Hendrix, The Doors, and The Who, which performed in 1970. And then, the people that attended the event were 600,000. Then, there was an Act passed by the Parliament which banned unlicensed assemblies of more than 5,000 people. The festival took place in Seaclose Park in 2002, which was a new location. After that, it takes place there only. The Isle of the Wight Festival received the award for 'The Best Major Festival' by The 2007 UK Festival Awards. That year, the performer John Giddings received an award for 'Outstanding Contribution'. In 2012, 55,000 people came to attend the event. The performers were Elbow, Pearl Jam, Bruce Springsteen, and many others.
Festivals in the 90s and after
Image Source: hindustantimes.com
In the 60s, 70s, and 80s were less in number. These were also small in size. In the 90s and after that, there were many enormous events in the UK and the world. T in the Park came up in 1994. There were many events like Primal Scream and Rage Against the Machine. The Big Chill Festival started with an array of parties in London's Union Chapel in 1995. Then, it took place in Wales, Wiltshire, Norfolk, and Eastnor Castle in Herefordshire in 2002. Jarvis Croker came up with the V festival in 1996. Creamfields, a part of Liverpool's Cream Pool, brought together 25,000 fans in 1998. There was Bestival, an event that had Marilyn Manson and Iron Maiden in 2003. After that, there have been many music festivals all over the world with many genres and themes.
By Bhawna
.