We all love timeless luxury. Sunglasses, watches, clothes and even the bags! And is better than Louis Vuitton bags when it comes to bags. Many people love old-style vintage Louis Vuitton bags.
They are known for their timeless style and luxury. However, finding the right vintage Louis Vuitton bag can be a bit tricky. But be at ease because this article will be your guide to finding the right Louis Vuitton bag just for you!
How Can You Tell If A Vintage Louis Vuitton Bag Is Real?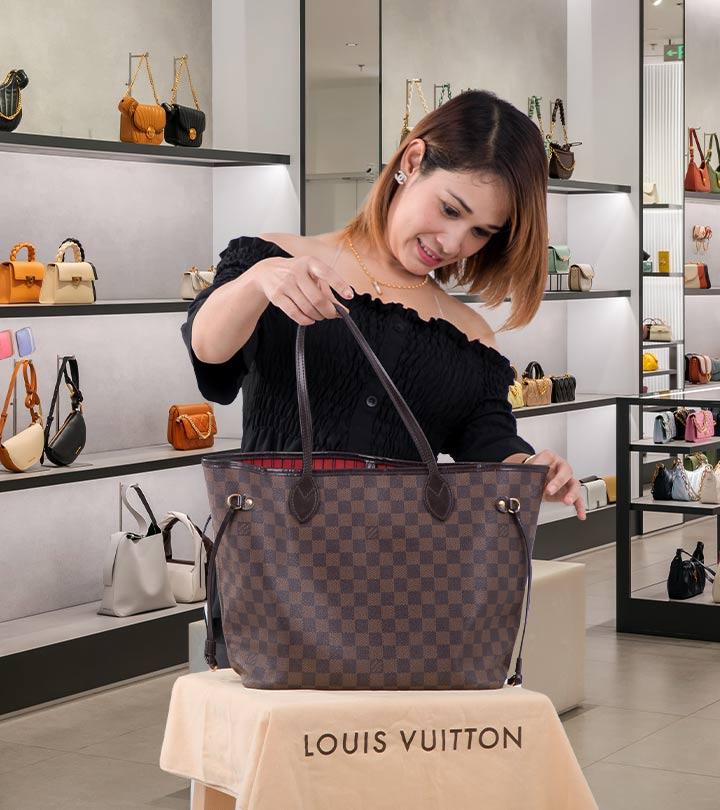 source: google.com
Since the dupes are getting better than ever. Louis Vuitton vintage bags 1980s but it can be difficult to find the right one. Follow the given steps to make sure that you get the real piece.
Read Also: Exploring The Trendy Casual Winter Outfits For Ladies 2023
Logo: The Louis Vuitton logo is one of the most recognizable in the fashion world. Make sure the "LV" monogram is symmetrical and not cut off at the edges. It should also be evenly spaced.
Material: Authentic Louis Vuitton bags are made from high-quality materials such as genuine leather and coated canvas. Inspect the bag's texture and stitching very carefully.
Hardware and Zippers: Pay attention to the hardware, like zippers and buckles. Genuine Louis Vuitton bags use high-quality hardware that feels substantial.
Date Codes: Louis Vuitton bags often have date codes stamped on the inside. Research the specific code for the bag you are interested in to verify its authenticity.
Lining and Pockets: Inspect the bag's lining and interior pockets. Authentic Louis Vuitton bags usually have high-quality linings with fine details.
Seller Reputation: It also plays an important role. If you are buying a vintage Louis Vuitton bag from a seller, research their reputation. Reputable sellers will provide authenticity certificates.
7 Ideas for Accessorizing Vintage Louis Vuitton Bags
Once you have found the perfect vintage Louis Vuitton bag, it's time to style and accessorize it. Women old-style vintage louis Vuitton bags are versatile and can be styled in many ways.
The timeless elegance: Pair your vintage Louis Vuitton bag with a little black dress and simple jewellery for a timeless, sophisticated look.
Casual & Chic: Dress down your bag with jeans, a white t-shirt, and sneakers. This creates a stylish, relaxed vibe.
Colorpop: If your bag is a classic monogram, add a colourful scarf or keychain for a playful touch.
Formals: Elevate your work attire by carrying your vintage Louis Vuitton bag with a tailored blazer and sleek pumps.
Travel Buddy: Louis Vuitton bags are excellent travel companions. Use them as carry-ons or for storing your essentials on a weekend getaway.
Vintage Vibes: Embrace the vintage feel by pairing your bag with retro-inspired outfits, like flared jeans and a bohemian blouse.
Special Occasions: For formal events, a vintage Louis Vuitton clutch or pochette can add a touch of elegance to your outfit.
Read Also: Long Sleeve Wedding Guest Dresses: Best Long Sleeve Maxi
Old Style Louis Vuitton Bags: A Timeless Classic
Crossbody old style vintage Louis Vuitton bags have caused much hype. But Louis Vuitton vintage bags 1980s will always be timeless. Louis Vuitton has created iconic bag styles that have stood the test of time. Some of the most coveted vintage Louis Vuitton bags include:
Speedy Bag: Introduced in the 1930s, the Speedy Bag is a classic. Its simple design and spacious interior make it a versatile choice.
Keepall: This travel bag has been a favourite since the 1930s. It's perfect for short trips and exudes an air of sophistication.
Noé Bag: Designed in 1932 for carrying champagne bottles, the Noé bag has a unique, bucket-like shape and is still fashionable today!
Alma Bag: The Alma bag, launched in the 1930s, features an elegant, structured shape that complements both formal and casual attire.
Neverfull: Introduced in 2007, the Neverfull is a more recent addition but has become a staple due to its spaciousness and versatility.
These classic designs have endured for decades and continue to be loved by fashion enthusiasts. Old style vintage louis Vuitton bags are still favourite of many!
Is vintage Louis Vuitton worth anything?
source: google.com
Well, the value of louis Vuitton vintage bags 1980s can depend on many factors. Such as-
Condition: The condition of the bag is important. Well-preserved bags tend to be worth more.
Rarity: Limited-edition or discontinued styles are often more valuable than the others.
Age: Older vintage Louis Vuitton bags may have increased value, especially if they are in good condition. The older, the better!
Demand: Popular styles and designs will generally command higher prices in the resale market.
Provenance: If a vintage Louis Vuitton bag has a unique history or belonged to a notable figure, it can increase its worth.
Choosing the right vintage Louis Vuitton bag involves careful inspection for authenticity and understanding its value. Once you have found an authentic piece, you can explore various ways to accessorize and incorporate it into your personal style. With their timeless designs and enduring appeal, vintage Louis Vuitton bags continue to be a symbol of luxury and fashion excellence.
Sonali Tomar
.